As a 14-year-old boy, Peter started working in his uncle's flower shop, which is where his career started. He trained as a Specialised Floral Artist and then Master Floral Designer. During his training, Peter was already among the top floral designers and has already won several national and international titles, culminating in European Champion in 2002.
Two years before that, in the year 2000, he started his company Blooming. With his company, he has collaborated and organised many unique events. Blooming stands for creative ambience concepts with flowers and plants as a basis.
His crowning glory was collaborating on the wedding of Royal couple Willem Alexander and Máxima in 2002. He was jointly responsible for the floral decorations in the Nieuwe Kerk and the Beurs van Berlage. It was a two-week project, including preparations and elaboration.
The basis of the flower decorations was the white Avalanche rose, a rose that is still widely used in floral designs today.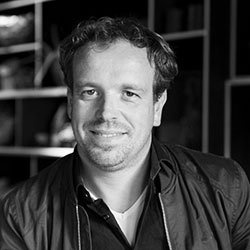 Peter works a lot on location and by appointment, which is why he thinks it is also time for his own online bridal collection. The master designer is already regularly involved with Surprose and then created the bridal collection together with Surprose. A thoughtful idea and flowers, matching the customer's desire. This is a unique opportunity to now also be able to order your bridal arrangements online.
There is also the possibility of taking a full-service package with a personal introduction and a tailor-made collection of floral decorations for the most beautiful day of your life. Thinking along with the customer and making an event special is its strength.
The bridal collection was created from the choices often advised by Peter to brides and grooms. These bridal pieces are included in the collection and can be ordered from Surprose's webshop.