All about roses
Discover everything about the rose, the growers of Surprose and her love for roses, flower trends and gift ideas.
On this page, you will find all the blogs Surprose has written on all kinds of different topics. For instance, you can find out what the meaning of the colours of the roses is and what messages you can send out with them. You can also look at which roses match the different seasons. On this page, you will also find useful tips for people who are allergic and what you can do to still get roses in the vase at home. Surprose also has beautiful coloured roses. These are roses with non-natural colours, such as blue, black or even rainbow roses.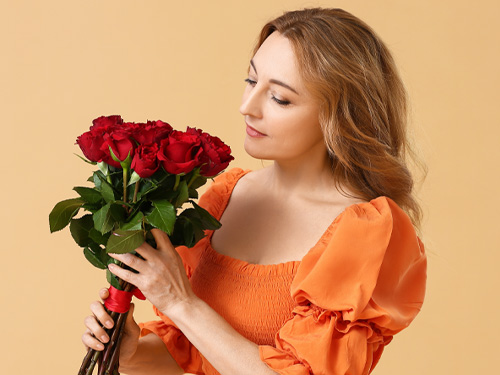 ---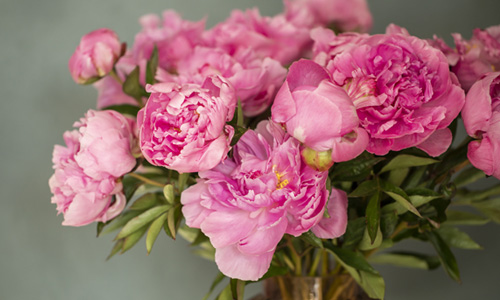 Peonies
Experience the magic of the peony: popular on Mother's Day, in the garden and of course sent by Surprose.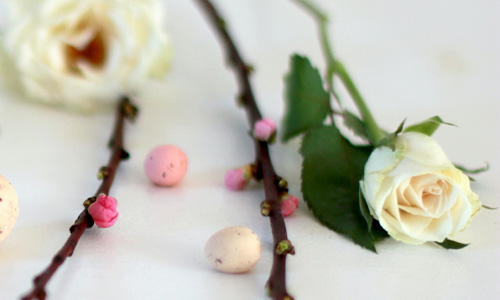 Bring spring into your home
Spring is around the corner, also it's almost Easter! Bright coloured roses to bring spring into your home!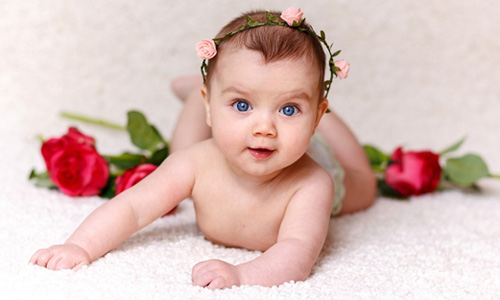 New born bouquet
A baby is born? Bouquets in all colours, wine or champagne, chocolates and/or cuddly toys! Congratulate them!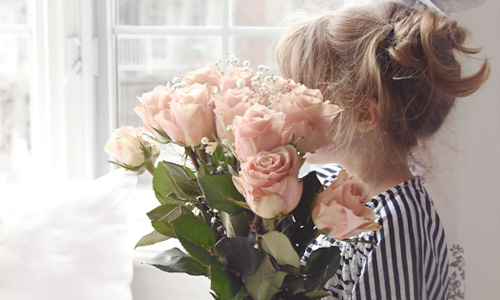 Roses and hay fever
This is the most favourite time of the year for most people, but what if you have hay fever? Can you get roses?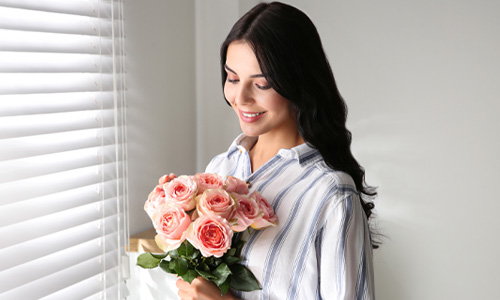 Roses for Women's Day
All information and tips to surprise someone for International Women's Day with roses and more!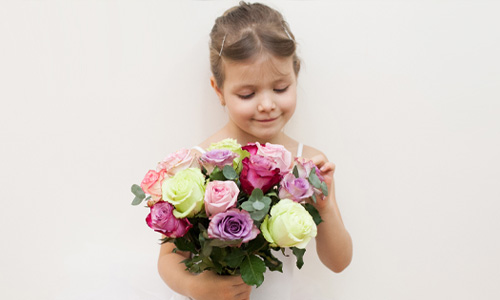 Roses for Mother's Day
Learn more about the best roses and gifts for Mother's Day and give a great gift to your amazing Mom!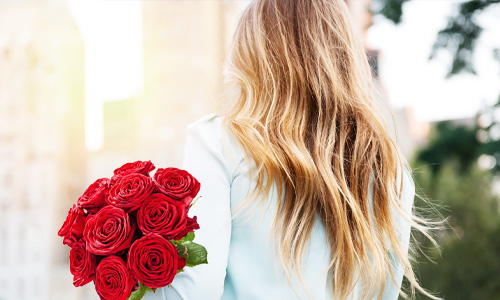 9 romantic tips with roses
All the tips and tricks for a lovely Valentine's Day with your loved one! Roses and extra gifts.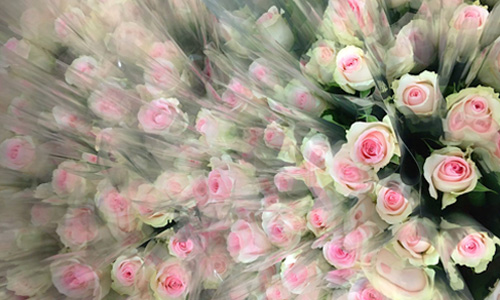 Roses from the wholesaler
Order roses for business purposes. Fresh roses from the wholesaler. For every business order, roses from Surprose!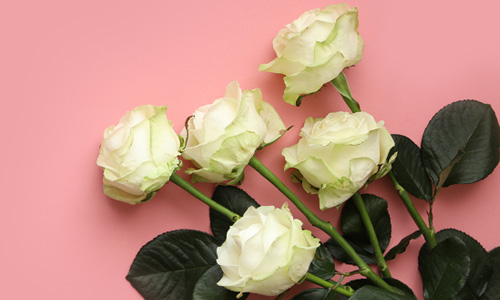 Everything about the Avalanche
All information about the luxury white roses from v. d. Berg Roses. An elegant pure white rose.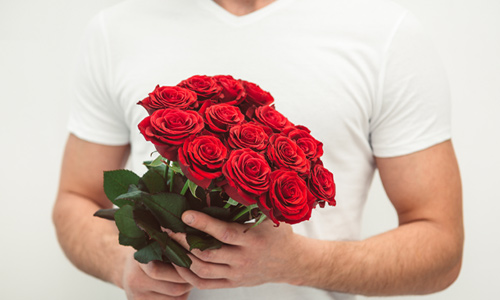 Roses for your anniversary
How many roses do you give and did you know there is a rose anniversary? We tell you more here!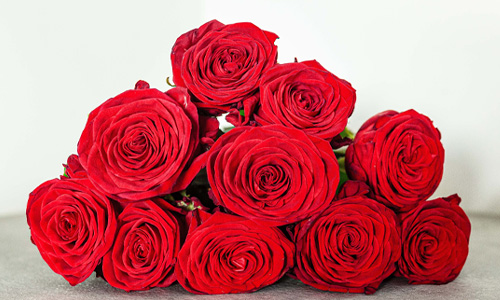 Everything about the Red Naomi
Read all about the Red Naomi rose, the queen of roses. The luxury premium rose from Surprose.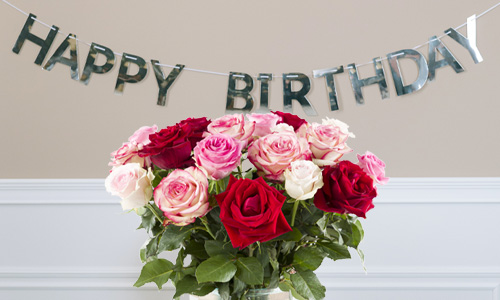 Roses for your birthday
All the reasons why roses are the perfect gift to celebrate a birthday. Personalise your rose bouquet!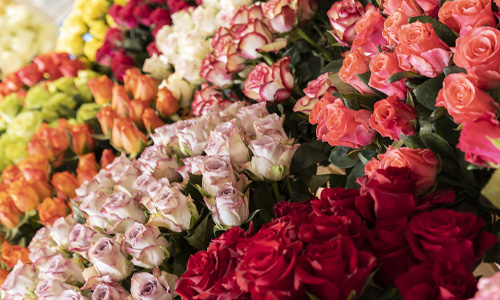 The meaning of rose colours
The meaning of all rose colours. Now you know exactly what all the colours of the roses stand for!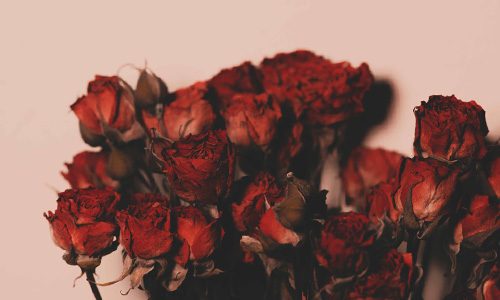 How do I dry roses?
Tips and explanations, so you can start drying your own roses! Make your own dry rose bouquet.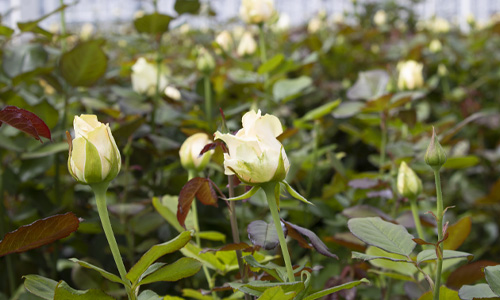 Fresh roses from the grower
At Surprose, grower and seller work hand in hand to deliver the most beautiful fresh roses quickly.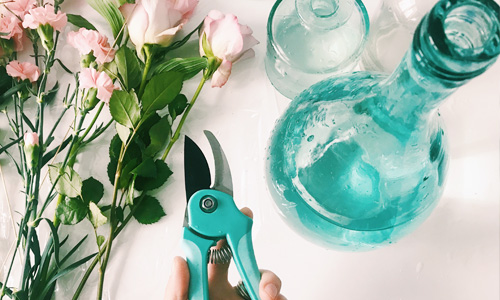 Rose care
Surprose's editors provide five care tips to ensure roses bloom long and stay fresh in the vase.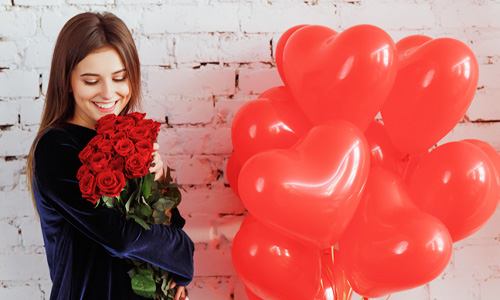 Roses for Valentine's Day
All the tips and tricks for a lovely Valentine's Day with your loved one! Roses and extra gifts.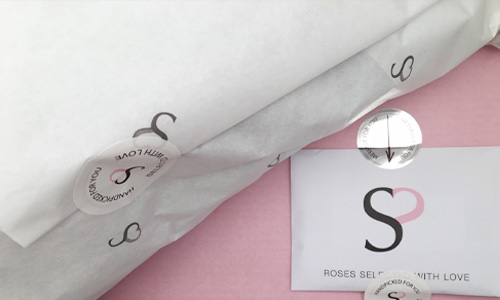 Roses as a perfect gift
All the information you need to find out why giving roses from Surprose is the perfect gift!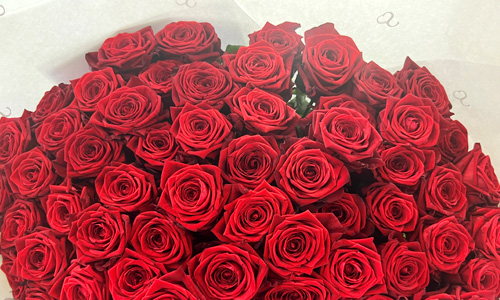 Roses per piece
Choose the number of roses you want to send and make sure you have an unforgettable bouquet of roses.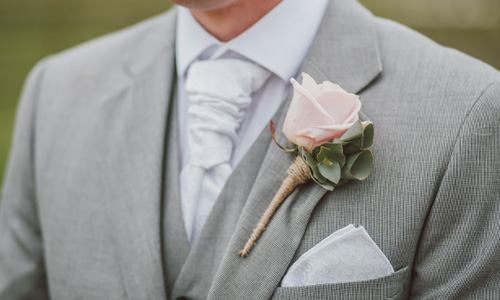 Roses at your wedding
The bridal bouquet, decorations and much more. Roses can't be missed at your wedding and this is why!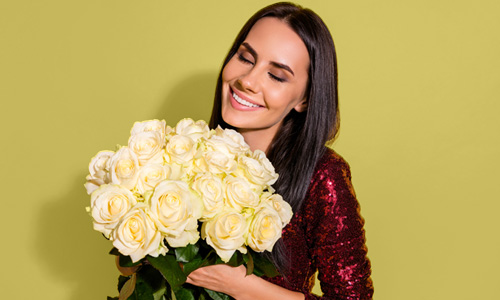 Christmas bouquets and wax roses
Decorate your home with Christmas rose bouquets and waxed roses. We can't wait to inspire you!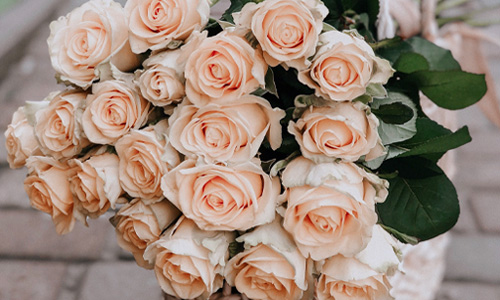 Exclusive roses from Surprose
We have many different kinds of exclusive roses. We would like to tell you more about that!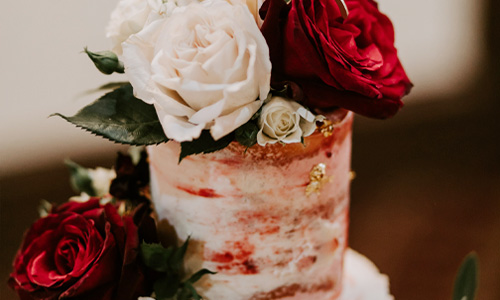 5 DIY's with roses
Homespray, a curtain of roses or to decorate your cake. 5 DIY's you can do yourself with roses!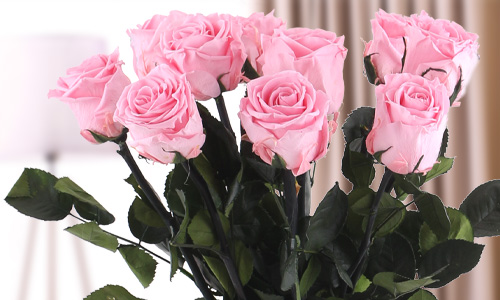 Long life roses
Do you want to have roses in your vase for years? Find out all about the preserved roses with stem here.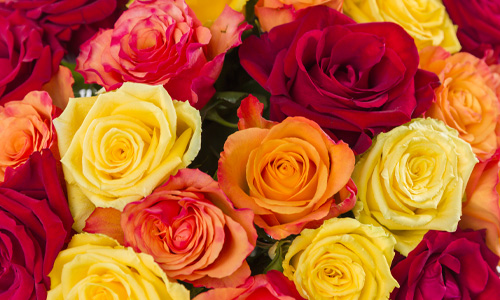 Roses for autumn
Autumn decoration with roses, orange, yellow and red are the colours for autumn. DIYs and tips!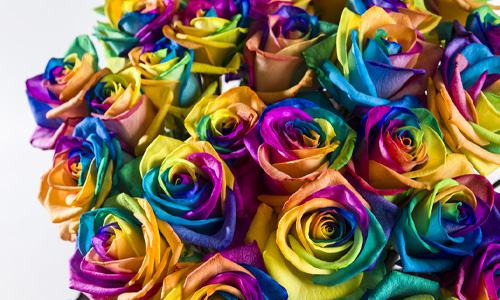 Coloured roses
Everything about the blue, black and rainbow roses from the product range of Surprose.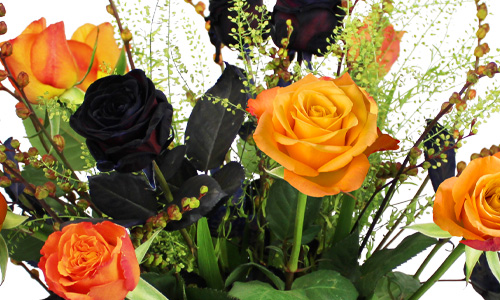 Halloween and roses
All about Halloween and how to decorate your home with roses for this special occasion!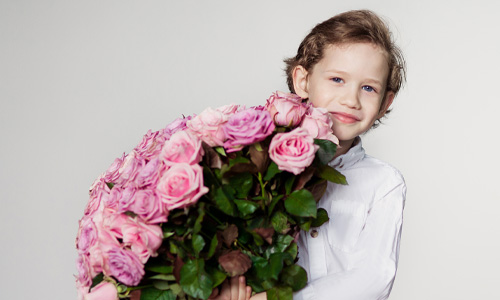 Bouquet for your Grandma
A bouquet for your Grandma. Whether it's for Granny Day, because she will become a Granny or just because!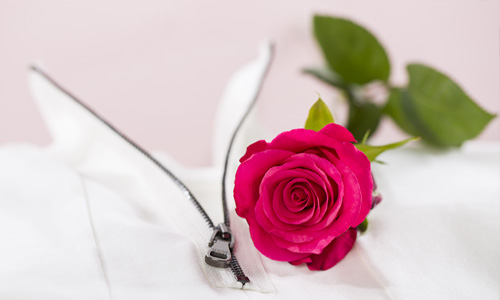 10 facts about roses
Would you like to know more about our roses? We share our knowledge with you, become a rose expert yourself!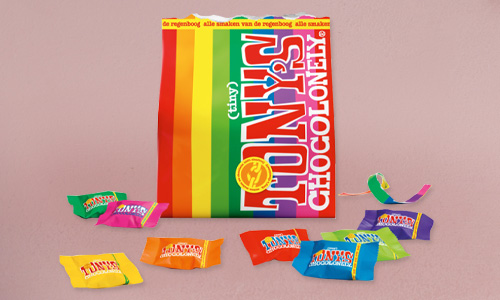 Tony's Chocolonely and roses
Chocolate with your roses, where sustainability is also hugely important, Tony's Chocolonely!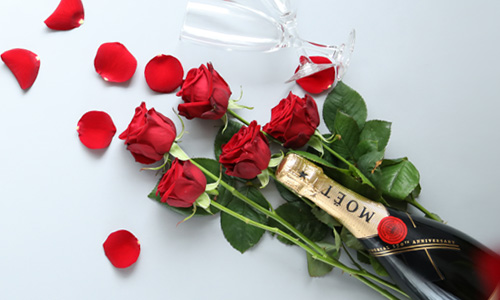 Roses and champagne
A personally composed bouquet of roses with a luxurious bottle of champagne gift. Order at Surprose!
Ordering roses from Surprose
Do you know exactly what you want after reading one of our blogs? Then you can choose a beautiful bouquet from our wide range. Surprose has many different colours of roses for you to choose from. For example, give a bouquet of pink roses for someone's birthday to show that you are thinking of him or her. Would you rather give a romantic gesture to someone? Then Surprose's red roses are perfect! We have special bouquets with red roses, so you can express your feelings well.
Order roses with gifts
Would you like to give something extra with your beautiful bouquet of roses? Then Surprose also has several matching gifts in its range. For example, you can add a luxurious bottle of champagne to your order, so the recipient can enjoy a beautiful evening. If you order a birth bouquet, you can add a cute cuddly toy in the shape of a teddy bear or stork. Surprose also has different vases you can order. It is a shame if you give a beautiful bouquet of roses, but the recipient does not have a vase of the right size, so the bouquet of roses does not come into its own.